Anna Bullard
Posted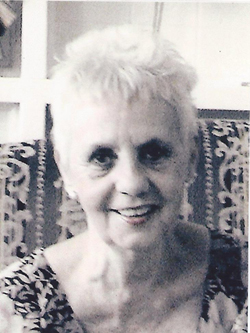 Ga Ga was a member of Seven Sorrows of the Blessed Virgin Mary Catholic Church, Middletown; and Gert was a dedicated employee at the Lamp Post Inn, Middletown.

In addition to her parents, she was preceded in death by a brother James D. Bennett.

She is survived by her daughter Mary Ann Saylor (James) of Middletown; a son John J. Bennett Sr. (Renee) of McDonald, Pa.; four grandchildren Nichole M. Dietz (Mack) of Harrisburg, Jessica C. Saylor-Miller (Brendon) of Middletown, John J. Bennett Jr. of Florida, and Alexandra M. Bennett of McDonald; great-granddaughter Ava N. Miller of Middletown; great-grandson Aydan S. Miller of Middletown; sister Kathleen R. Markley of Millsboro Del.; brothers Joseph M. Bennett of Millsboro, Del., and William J. Tolan; and numerous nieces and nephews.

A time of visitation for remembering Ga Ga's life will be held from 6 to 8 p.m. on Wednesday, January 23, at the Frank E. Matinchek and Daughter Funeral Home and Cremation Services, Inc., 260 E. Main St., Middletown.
Inurnment will be at the convenience of the family.

Memorial contributions in Gert's memory may be sent to Compassionate Care Hospice, 1513 Cedar Cliff Dr., Suite 100, Camp Hill, PA 17011.

Condolences may be sent online at www.matinchekanddaughterfuneralhome.