At the U.S. Finals
Posted 5/13/14
Photo by Bill Darrah
The Raider Extreme competitive cheerleading squad of Middletown competed in the U.S. Finals on Saturday, May 3 in Virginia Beach, Va.The Raider Extreme Cheerleading Association promotes the sport of …
At the U.S. Finals
Posted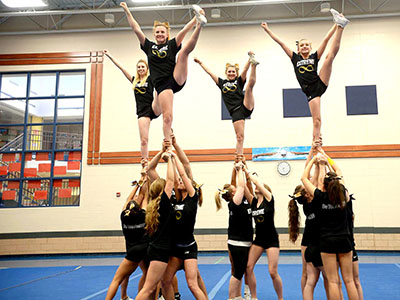 Photo by Bill Darrah
The Raider Extreme competitive cheerleading squad of Middletown competed in the U.S. Finals on Saturday, May 3 in Virginia Beach, Va.

The Raider Extreme Cheerleading Association promotes the sport of cheerleading and showcases excellence and sportsmanship through its program, which includes community service.

Raider Extreme cheers during Middletown Recreation Basketball games.
Comments