Karl H. Williams
Posted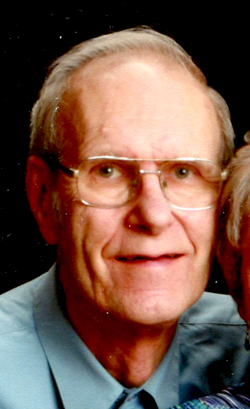 On Wednesday, February 13, Karl H. Williams was peacefully called home by his Lord and Savior Jesus Christ, at the age of 76.

He was born in Schuylkill County, Pa. on February 1, 1937, the son of Harold and Blanche Bressler Williams.

After graduating from high school in Middletown, Karl joined the United States Air Force, where he served four years of duty.

He married Darlene Unterseher on December 24, 1959 in Baltimore, Md. Karl and Darlene would move to Madison where Karl began his career with the U.S. Post Office. He worked for the post office for 36 years, retiring on August 27, 1999 as a postal clerk. After retirement, Karl enjoyed working at Culvers on Cottage Grove Rd.

He enjoyed spending time with his family, especially watching his kids bowl. He loved to take the family camping, boating, biking and fishing. He was a good handyman and gardener. Karl volunteered and had a true passion at the River Food Pantry, from the time it opened until his Alzheimer's would not allow him to be there.

He was preceded in death by his parents.

He is survived by his wife of 53 years, Darlene; two children Gregg and Melissa Williams, both of Madison; granddaughter Kimberly Vilhauer of Sioux Falls, S.D.; a brother Keith (Barb) Williams of Middletown; and many nieces and nephews.

A Celebration of Karl's life will be held at 3 p.m. on Thursday, February 28 at Roselawn Memorial Park Mausoleum Chapel, 401 Femrite Dr., Monona, Wis., with Pastor Joel Alberti officiating.

Inurnment with military honors will follow the service.

Visitation will be held from 2 p.m. until time of service on Thursday at Roselawn Memorial Park Mausoleum.

The family would like to thank the staff of Hannah's House and Southern Care Hospice for their exceptional care of Karl.

In lieu of flowers, memorials are suggested to Southern Care Hospice, 402 Gammon Pl., Madison, WI 53719.

Arrangements by All Faiths Funeral & Cremation Services, Madison, Wis.

Online condolences can be sent by visiting www.866allfaiths.com.