Lee Pickel Sr.
Posted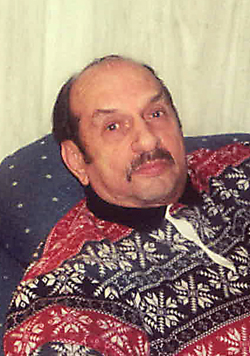 Lee G. Pickel Sr. "Pick," 82, of Middletown, entered into rest suddenly on Tuesday, January 15, at Penn State Milton S. Hershey Medical Center.

He was born on November 17, 1930 and was the son of the late Levi and Margie Miller Pickel.

He was a Navy veteran of the Korean War; was retired from the United States government where he was a painter at Bangor Trident Submarine Facility; he was a member of American Legion Post 594, Middletown; and he enjoyed playing pinochle, hunting, fishing, and gardening.

In addition to his parents, Lee was preceded in death by his wife Jean A. Matthews Pickel.

He is survived by his son Lee G. Jr. and wife Joann Asick Pickel of Middletown; three brothers Clyde H. and wife Loretta Pickel of Falmouth, David E. and wife Janet Pickel of Middletown, and Richard L. and wife Barbara of Concord, Mass.; two stepsons Chester J. and wife Tina Wilder, and Michael and wife Brinnia Wilder of Port Orchard, Wash.

A Graveside Service with an honor guard salute will be held at 11 a.m. on Saturday, February 2, at Middletown Cemetery, with the Rev. Dr. J. Richard Eckert officiating.

Arrangements by Frank E. Matinchek and Daughter Funeral Home and Cremation Services, Inc., Middletown.
Condolences may be sent online at www.matinchekanddaughterfuneralhome.com.