Rollers are young, but committed, coach says
Posted 8/26/14
Photo by Noelle Barrett
Last season, Steelton-Highspire's football team proved to be a powerhouse. The athletes' strength, speed and heart helped the Rollers reach the PIAA Class A semifinals, falling just short of competing in the …
Rollers are young, but committed, coach says
Posted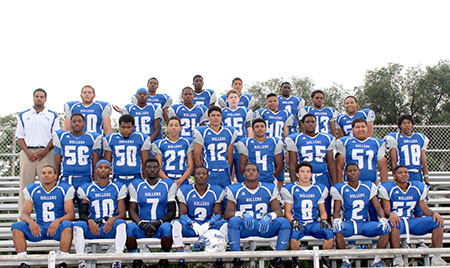 Photo by Noelle Barrett
Last season, Steelton-Highspire's football team proved to be a powerhouse. The athletes' strength, speed and heart helped the Rollers reach the PIAA Class A semifinals, falling just short of competing in the championship game.

This year, the team will bring that same strength, speed and heart – but a lot has changed . . .
For the full story, CLICK HERE to subscribe to the Press And Journal.
Comments