Simms, Flowers chosen for Capital baseball team in Keystone State Games
Posted 7/22/14
Middletown pitcher/outfielder Jordan Flowers on the mound for the Blue Raiders in a March game against East Pennsboro. Photos by Jodi Ocker Middletown pitcher/third baseman Zack Simms on the mound for the Blue Raiders in an April game …
Simms, Flowers chosen for Capital baseball team in Keystone State Games
Posted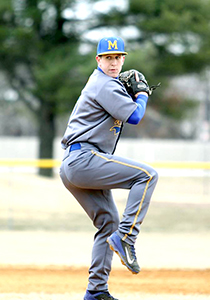 Middletown pitcher/outfielder Jordan Flowers on the mound for the Blue Raiders in a March game against East Pennsboro.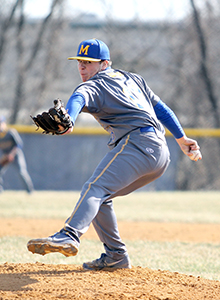 Photos by Jodi Ocker Middletown pitcher/third baseman Zack Simms on the mound for the Blue Raiders in an April game against Palmyra.
Two Middletown baseball players will play for the Capital baseball team in this summer's Keystone State Games.

Pitcher/third baseman Zack Simms and pitcher/outfielder Jordan Flowers, both seniors this upcoming school year, were chosen to play for Capitol after tryouts for the team.

The baseball competition begins on Thursday, July 31 at several baseball fields in the Harrisburg region and ends on Sunday, Aug. 3 with a championship game.
Comments