SPORTS PREVIEW: Falcons hope to "get better every game''
Posted 3/25/14
They reached the PIAA Class AAAA state title game, rallying from a two-run deficit against North Penn to send the championship tilt into extra innings, where they gave up a ninth-inning run to lose.What can the Lower Dauphin Falcons do for an …
SPORTS PREVIEW: Falcons hope to "get better every game''
Posted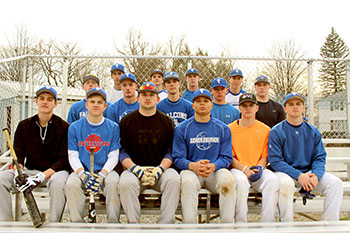 They reached the PIAA Class AAAA state title game, rallying from a two-run deficit against North Penn to send the championship tilt into extra innings, where they gave up a ninth-inning run to lose.

What can the Lower Dauphin Falcons do for an encore?

For the full story, more SPORTS PREVIEW, and season schedules CLICK HERE to subscribe to the Press And Journal.
Comments