SPORTS PREVIEW: Young Rollers ready for improved season
Posted 3/25/14
Steelton-Highspire's baseball team may be younger this year, but the Rollers are also coming out stronger.Last season, the Rollers had a lot of struggles, ending the season with a 1-17 record. While the Rollers have had their fair share of …
SPORTS PREVIEW: Young Rollers ready for improved season
Posted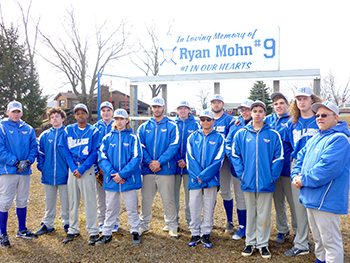 Steelton-Highspire's baseball team may be younger this year, but the Rollers are also coming out stronger.

Last season, the Rollers had a lot of struggles, ending the season with a 1-17 record. While the Rollers have had their fair share of challenges last year, they are better prepared this season.
For the full story, more SPORTS PREVIEW, and season schedules CLICK HERE to subscribe to the Press And Journal.
Comments