STRIKE FORCE: Two Middletown bowlers win gold at Keystone State Games
Posted 8/5/14
Photo by Jodi Ocker
Two Middletown Area High School bowlers won gold medals at the Keystone State Games on Saturday, July 19 at ABC East Lanes, Swatara Twp.Eric Belles won the gold in the 16-to-20-year-old male scratch bracket, while Mitch …
STRIKE FORCE: Two Middletown bowlers win gold at Keystone State Games
Posted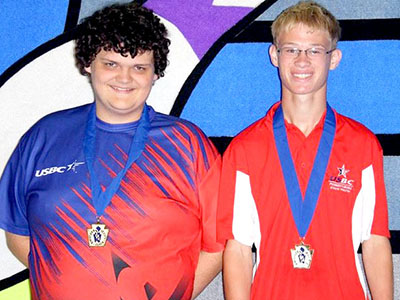 Photo by Jodi Ocker
Two Middletown Area High School bowlers won gold medals at the Keystone State Games on Saturday, July 19 at ABC East Lanes, Swatara Twp.
Eric Belles won the gold in the 16-to-20-year-old male scratch bracket, while Mitch Carson won the gold in the 12-to-15-year-old male handicap bracket . . .
For the full story, CLICK HERE to subscribe to the Press And Journal.
Comments